In an industry dominated by greed and contaminated by chemicals, Tomorrow's Coffee is driven by integrity, and defined by delicious, clean, and sustainable coffee.
Organic
Fair Trade
Kosher
Smithsonian Bird Friendly
Why Bird Friendly?
Many coffee consumers are learning about how their coffee is produced and, as a result, find themselves looking for a higher quality product that lessens the harmful side effects of their morning ritual. The fact of the matter is, the labels on your bag of coffee really matter.
You are an educated coffee enthusiast.
You want Organic certification because that means there will be no toxic chemicals in your coffee.
You want Fair Trade Certification because that means that the coffee farmers and everyone involved in the production of your coffee are treated with respect.
Finding these coffees is no problem. The market is flooded with coffees bearing these seals.
However, when consumers look for shade grown coffee, they don't always do all the research that they should. Many big brands offer coffee products that they claim to be shade grown, but without any type of certification, you have to believe the company. There is no way for you to know at what point their claims become lies.
So what can you do?
You can purchase Tomorrow's Coffee which is Smithsonian Bird Friendly Certified and know that there is no other certification process that is more rigorous.
Certified Organic Coffee
Our coffee is 100% certified organic, meaning our coffee doesn't contain any of the yucky stuff. No pesticides, no problem. Just a smooth, bold coffee to fuel each tomorrow. 
*Certified organic by Baystate organic certifiers.
Smithsonian Bird Friendly
When you are drinking our coffee, you will be brewing a more bio-diverse tomorrow.  Bird friendly coffees provide homes for birds and other wildlife by optimizing foliage cover and tree height.  Instead of clearing rainforests like most modern coffee farms do, bird friendly farms grow under shade trees, minimizing carbon footprints, fighting climate change and providing habitats for over 3,800 species of birds alone. Find out more about their amazing work by clicking the link below.
LEARN MORE
Fair Trade Federation Member
We are a proud member of the Fair Trade Federation, an organization that is committed to equitable and sustainable trading partnerships. By being a member of this organization, each decision is made with the well-being of artisans and farmers in mind. 
Learn more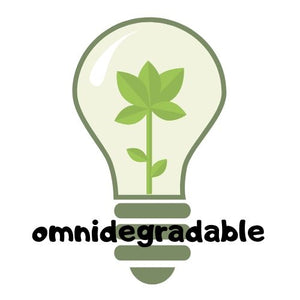 Omnidegradable bags
Yes, it's a real word. It means that the material used for the film of our coffee bags will decompose in any condition where microbes are present. For example, it will decompose in a commercial landfill as well as a river, lake, stream or ocean in 4-5 years which is 1/100th of the time it would take a standard foil coffee bag.